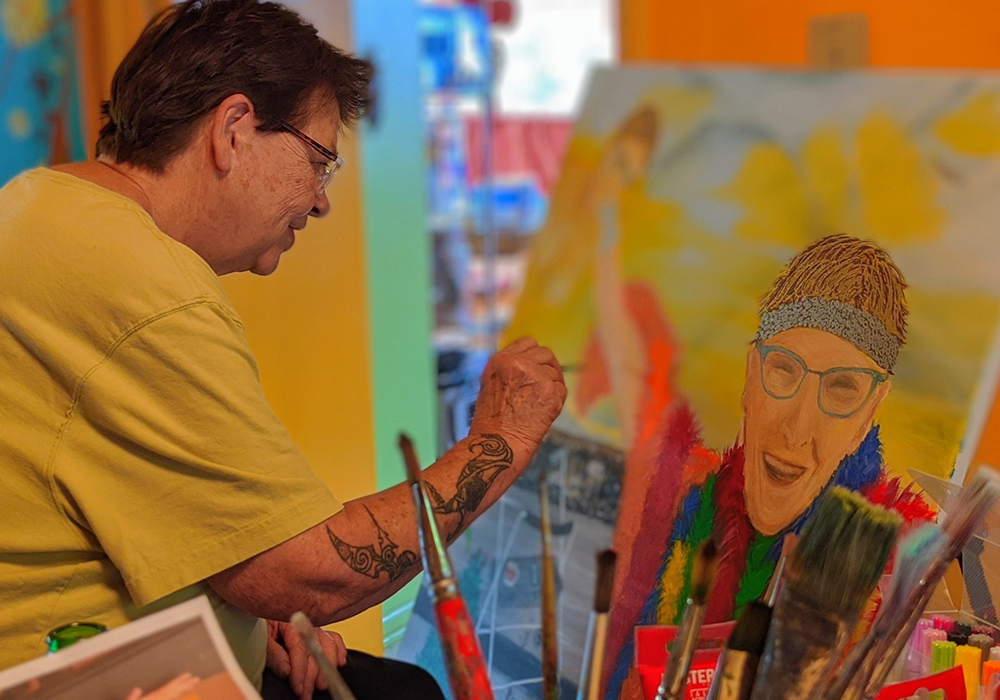 As the result of a serious childhood illness, my mother had to keep me confined to the bed for over a year. A tutor arrived every morning, for a while, and consequently, I was reading everything I could get my hands on at age 4. By the time I was 5, I'd worked my way through all the Nancy Drew books and moved on to paint by numbers.
 

It was fascinating to watch the image emerge and it was fun to paint with my Mom who was working on a project for an oil painting class she was taking.
For the most part, fame and fortune are lavished upon artists mainly after they're dead.
 

The winning lotto ticket seems to be a major perk of the afterlife. But in the meantime, here are some samples of what I've been up to.  Click on the button below to visit my online gallery.
Geraldine Cole commissioned me to add to her extensive art collection by painting a door in her condo.  This project took about two months, and was a bunch of fun for everyone.  AND.... there now is a door like no other hiding in a condo brimming with art, overlooking Lake Union in Seattle.